Statistics opened to users.
Developers and project's managers can see simple statistics:
Number of applications
Number of audits
Number of projects
Number of line codes
To see those statistics, click on the button "statistic" of the bottom-left menu.

Statistics opened to admins.
Admins have access to more detailed statistics.
Application statistics
Server statistics
Profile statistics
Audit statistics
Factor statistics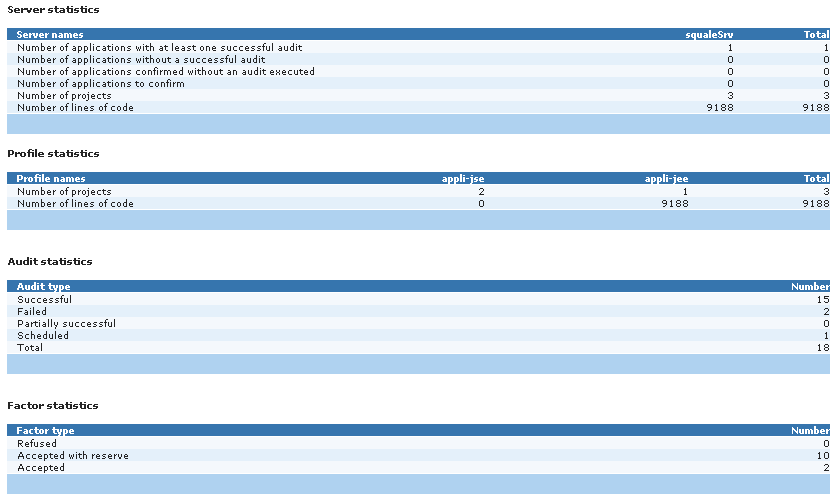 To see those statistics, unroll "administration" in the horizontal menu, then chose "statistics".